Ajanta Caves:
The Ajanta Caves in Maharashtra, India are 31 rock-cut cave monuments which date from the 2nd century BC. The caves include paintings and sculptures considered to be masterpieces of both Buddhist religius art (which depict the Jataka tales)[8] as well as frescos which are reminiscent of the Sigiriya paintings in Sri Lanka.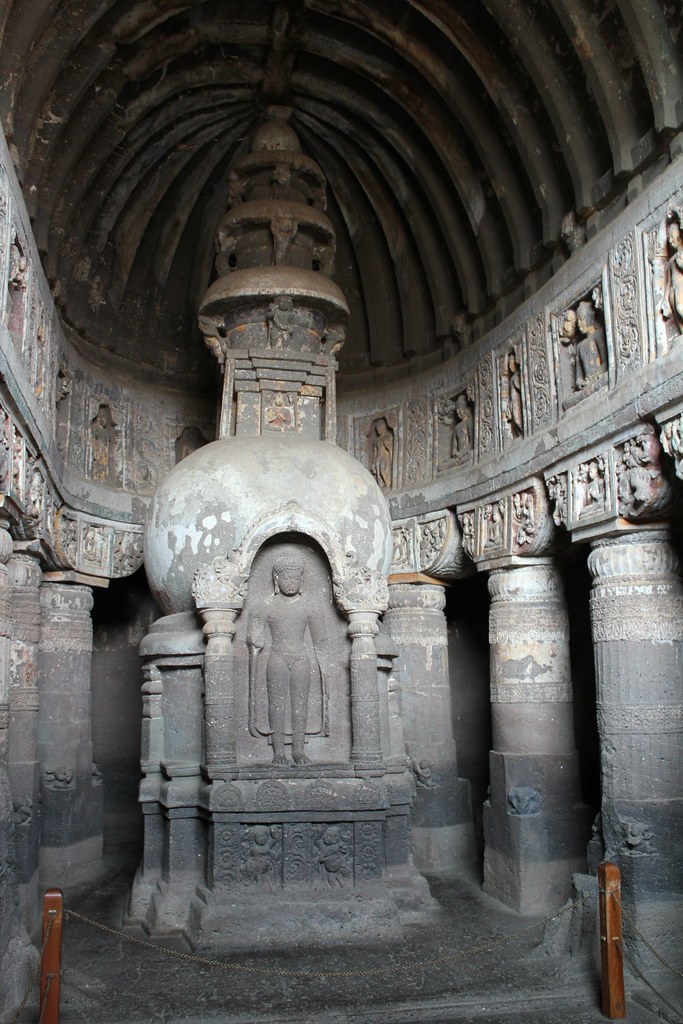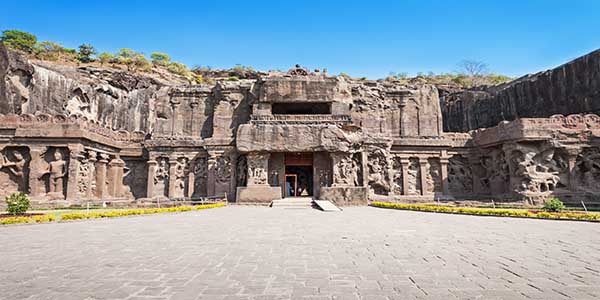 Ellora Caves:
Ellora is an archaeological site, 30 km (19 mi) built by the Rashtrakuta rulers. Well known for its monumental caves, Ellora is a World Heritage Site. Ellora represents the epitome of Indian rock-cut architecture. The 34 "caves", actually structures excavated out of the vertical face of the Charanandri hills, being Buddhist, Hindu and Jain rock-cut temples and monasteries, were built between the 5th and 10th centuries.
Kaghzipura:
A place situated near Daulatabad made the first handmade paper in India after the technology was brought here by Mongol invaders. It is a landmark even today. This paper has been used to print the Quran.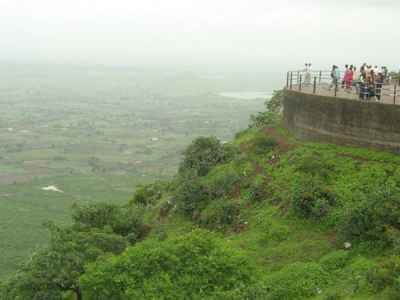 Mhaismal:
Mhaismal is a small hill station in Aurangabad District of Maharashtra. Located at an altitude of 1067 m, it is about 12 km from Khuldabad and about 40 km from Aurangabad. Places of tourist interest are an ancient temple of Girijamata, a lake and a 300 ft TV tower which can broadcast for a 150 km range. An exact copy of the Balaji Temple at Tirupati is located at the top of the hill station. The hill station attracts visitors during monsoons when it is covered in greenery, and it offers a fantastic view of the surrounding valleys.
Adrenaline the Adventure Camp:
Sharnapur is a small village in Aurangabad District of Maharashtra. Located at an altitude of 1067 m, it is about 12 km from Khuldabad and about 10 km from Aurangabad. It offers all-terrain vehicles, parasailing, tandem paramotoring, golf, and laser tag.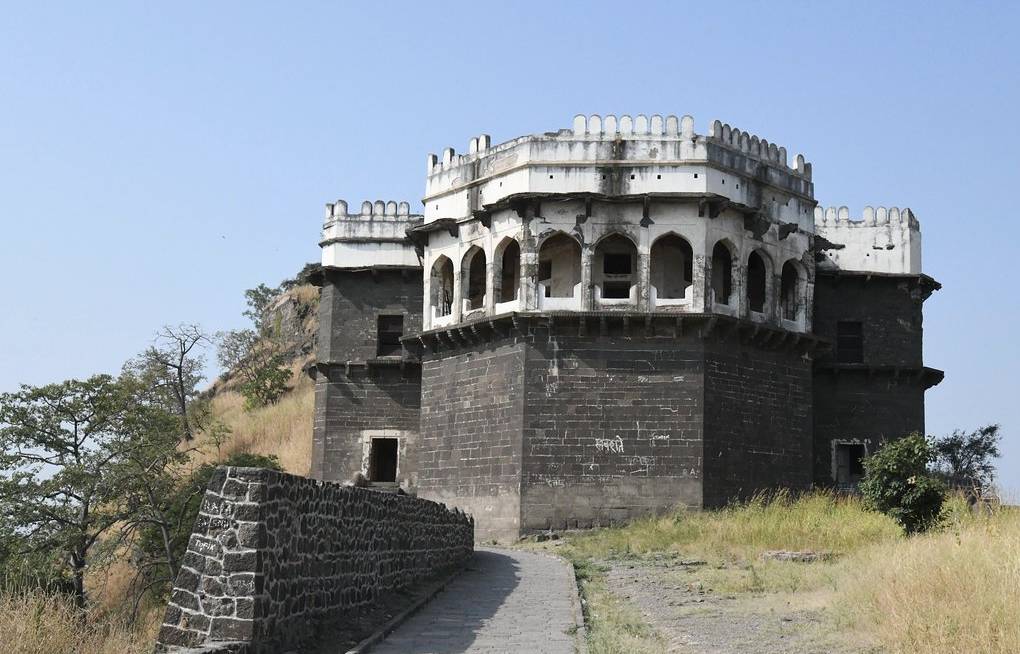 Daulatabad Fort:
Daulatabad, meaning "City of Prosperity", is a 14th-century fort city in Maharashtra, about 16 kilometers northwest of Aurangabad. The place was once as known as devgiri. Starting in 1327, it famously remained the capital of Tughlaq dynasty, under Muhammad bin Tughluq (r. 1325–1351), who also changed its name, and forcibly moved the entire population of Delhi here for two years, before it was abandoned due to lack of water.
Khuldabad:
Khuldabad, also Kuldabad or Khultabad, is a city (municipal council) and a Taluka of Aurangabad district. Initially it was known as Rauza, meaning garden of paradise. It is known as the Valley of Saints, or the Abode of Eternity, because in the 14th century, several Sufi saints chose to reside here. The dargah of Zar Zari Zar Baksh, Shaikh Burhan ud-din Gharib Chisti and Shaikh Zain-ud-din Shirazi along with the tomb of the Mughal emperor Aurangzeb and his trusted general Qamar-ud-din Khan, Asaf Jah I the first Nizam of Hyderabad are located in this town.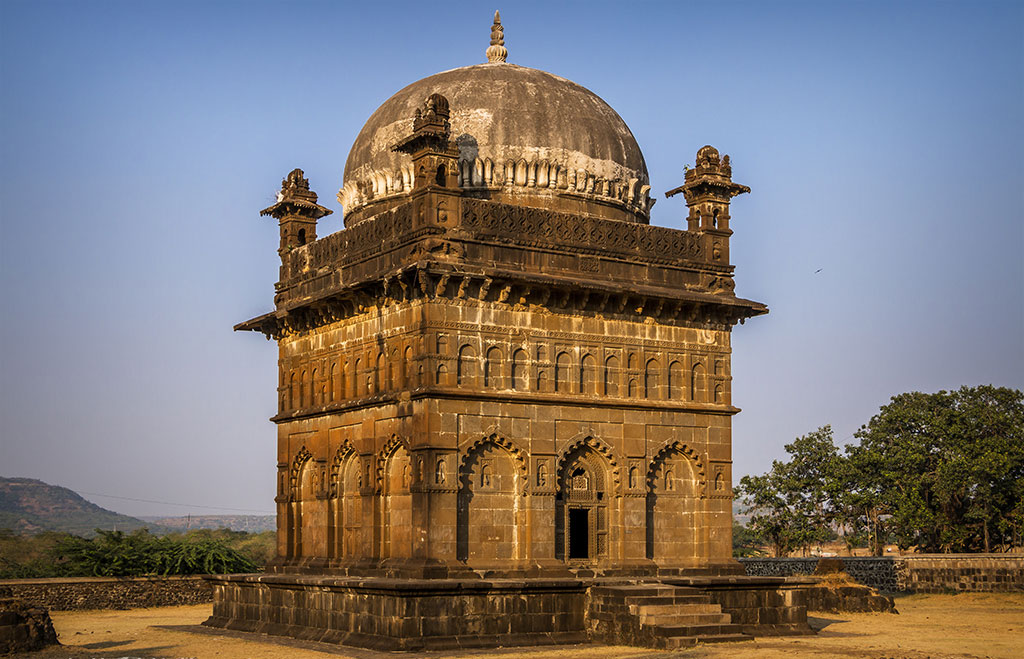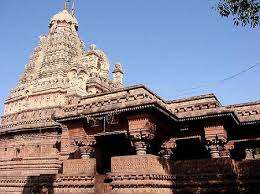 Ghrishneshwar:
Ghrishneshwar also known as Ghushmeshwar is a famous Hindu temple dedicated to Lord Shiva and is one of the twelve Jyotirlingas, the sacred abodes of Shiva. The temple is located eleven km from Daulatabad Fort near Aurangabad The temple is located near Ellora Caves.


Jayakwadi Dam:
The Jayakwadi project is one of the largest irrigation projects in Maharashtra. It is a multipurpose project. Its water is used mainly to irrigate agricultural land in the drought-prone Marathwada region of Maharashtra. It also provides water for drinking and industrial usage to nearby towns and villages and to the municipalities and industrial areas of Aurangabad and Jalna. The surrounding area of the dam has a garden and a bird sanctuary.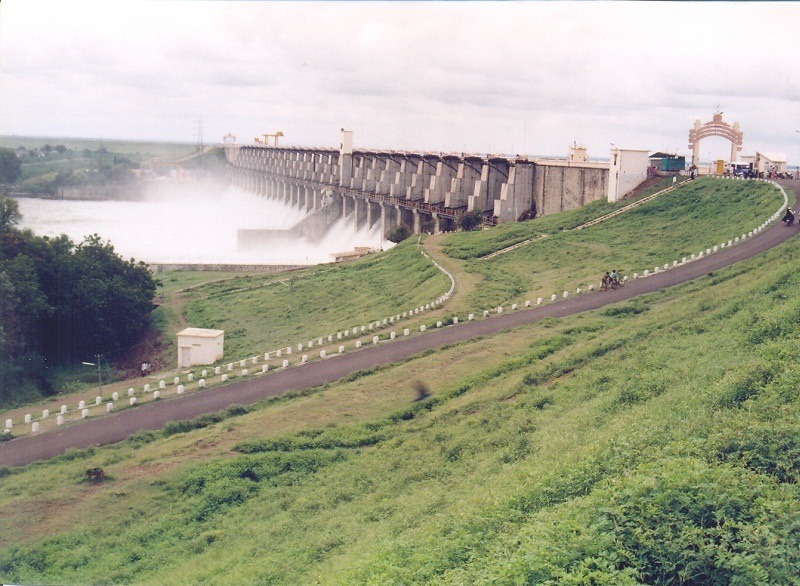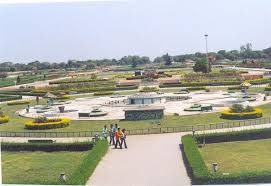 Dnyneshwar Udyan:
Dnyaneshwar Udyan is the largest garden in Maharashtra, resembling the Vrindavan Gardens of Mysore, situated on the banks of Nathsagar Lake which formed due to Jayakwadi Dam. It is located in the ancient town of Paithan, 40 km south of Aurangabad. Out of the 125 hectares, orchards cover 26 hectares, 28 are laid out as parks, and 15 hectares of floriculture.


Pitalkhora Caves:
Pitalkhora in the Satamala range of the Sahyadri hills are of great interest. There are thirteen caves, set high up on the hill, overlooking picturesque ravines. Many of the caves have crumbled and are badly damaged. Because of its remoteness, Pitalkhora has few visitors. The caves, which date back to the 2nd century BC, are only 40 km away from the Ellora Caves at Aurangabad. One can see here many unusual sculptures like Yaksa figures. The main gate has a wide terrace, with the naga and guardians flanking the door, and a row of elephants decorate the complex. A stair directly connects the entrance to the chaitya. A group of viharas, a chaitya hall, and two smaller caves across the gorge with stupas make up the complex.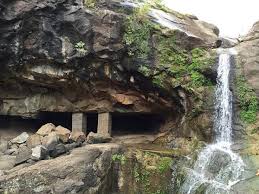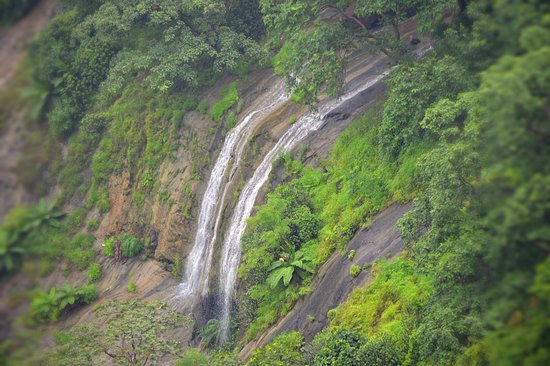 Gautala Sanctuary:
Gautala Sanctuary is located 65 km from Aurangabad. It was declared a protected area in 1986, has an area of over 250 km2, and is located at a height of 700 feet. Spread in the hill ranges of Sahyadri, the diversified vegetation scattered intermittently supports rich faunal and floral diversity. This habitat is particularly good for sloth bears and resident and migratory birds. Other wildlife population includes chinkaras, bats, wild boars, jungle cats, monkeys, civet cats, barking deers, foxs, jackals, langurs, leopards, nilgais and wolfs. Craness, spoonbills, storks, ibis, pochards, peafowls, quails, partridges, and various species of waders are some of the bird species found here.